If you don't want to give your dog chemical anti-osteoarthritis drugs, you can opt for the natural product remedies offered by Labo Demeter. You will also find other ranges of products that will allow you to treat various diseases of dogs, cats and horses.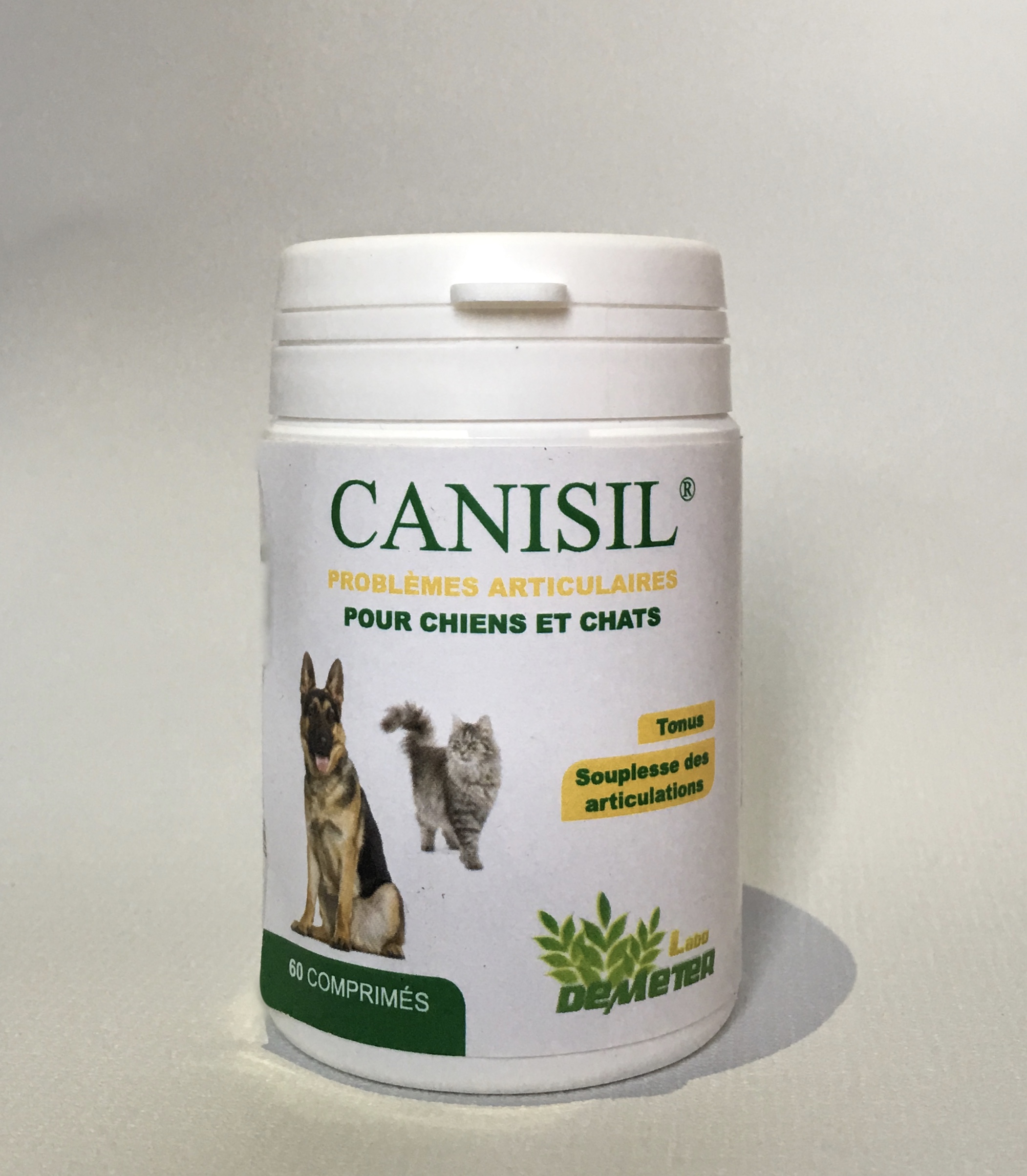 NATURAL ANTI-ARTHROSIS FOR DOGS
Osteoarthritis in dogs: prevention is better than cure
If osteoarthritis is as painful as it is severely disabling in humans, so is it in dogs. This condition, which destroys the cartilage of the joints, mainly affects elderly animals, but also those who lead a too sedentary life.
However, it is possible to reduce the consequences of this disease by taking the necessary precautions to prevent its occurrence. Anti-osteoarthritis measures for dogs generally consist of monitoring their diet, in particular by favoring certain foods that are good for the bones, during regular exercise.
If the pain can still be reduced by taking analgesics, the affected tissues can also be reformed by taking appropriate drugs, mobility may not be fully restored even if rehabilitation sessions can help. In order to prevent your four-legged friend from long and restrictive treatment, it is recommended to take him regularly to the vet for a check-up.

Limit the consequences of osteoarthritis on your dog
Due to various factors, including diet, lack of exercise or too much stress, as well as old age, your dog may have osteoarthritis. This pathology consists of degeneration of the cartilage in the joints. Not only are its manifestations often very painful, but it reduces the animal's mobility, mainly attacking the hips and spine.
To improve the comfort of life, a special anti-arthritis product for dogs is required. However, avoid the classic anti-inflammatory reflex, which is too aggressive, and prefer a gentle method. Its high concentration of Silicon compensates for the drop in the amount of this element in his body, leading to disease.
Thanks to the virtues of this substance combined with those of Harpagophytum and Perna Canaliculus, the symptoms are quickly and lastingly soothed and the destroyed tissues are gradually reconstituted, restoring their motor functions to your dear companion. In addition, the presence of probiotic flora, which regulates digestion, helps put it back in good shape.

Labo Demeter, the specialist in veterinary phytotherapy products
Our vocation at Labo Demeter is to ensure the well-being and health of your dog, but also of your horse at all stages of its life. Thus, our range of phytotherapy products includes anti-arthritis care for dogs, but also against dermatoses, infections and parasites.
We are committed to their composition excluding any chemical ingredient likely to have undesirable effects and to their effectiveness, validated by veterinarians after tests on the various animal species for which they are intended.
In addition, research and development remain one of our major concerns. Through continuous efforts, we aim as much to improve our existing offer as to extend it to other conditions in order to maximize the lifespan of your animals.