Osteoarthritis in horses can very well be treated and cured if it is taken care of with the right medications. Rather than giving your pet pharmaceutical industry remedies based on chemicals, you can give them 100% natural medicines from Labo Demeter.
Labo Demeter offers you Hipposil for osteoarthritis in horses.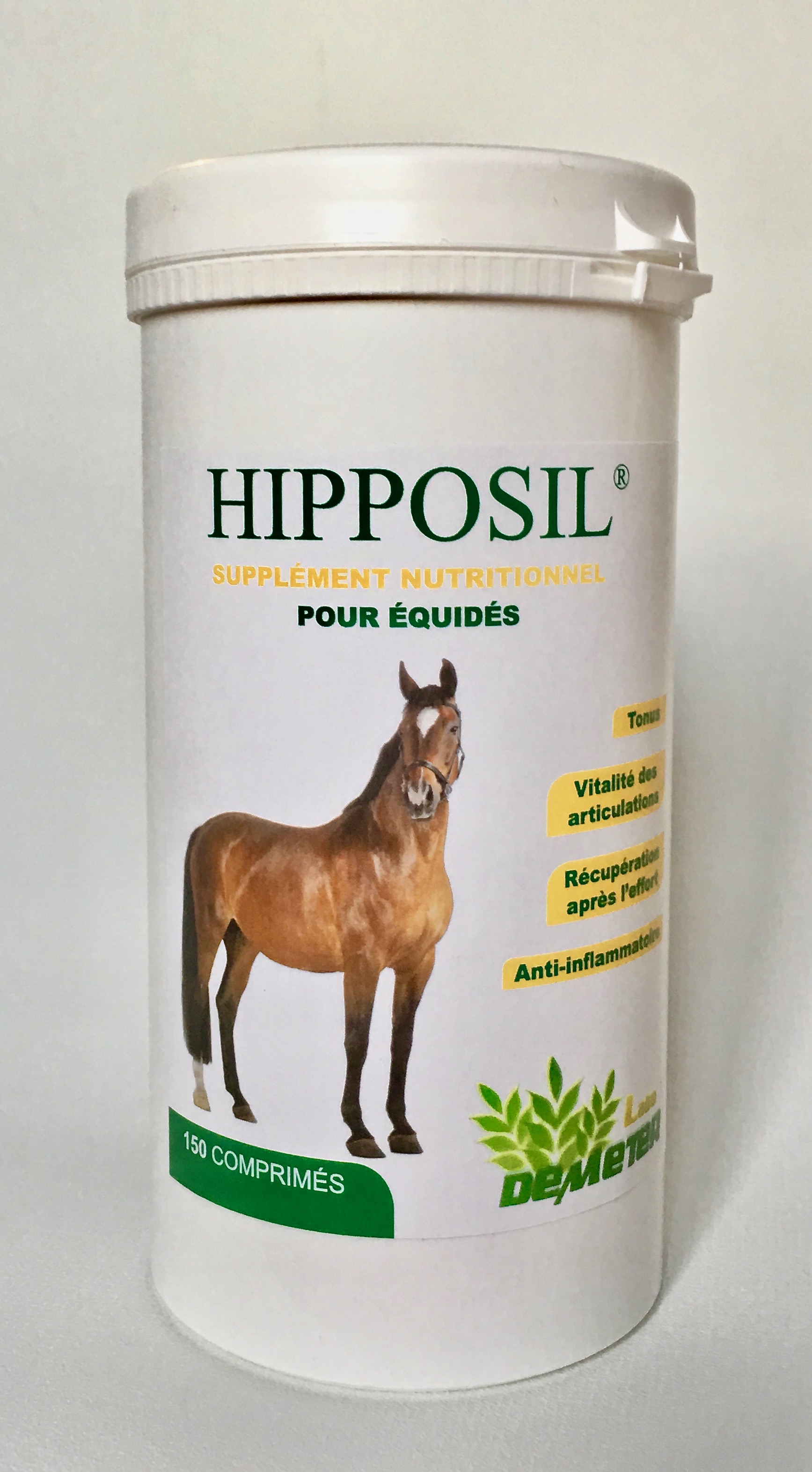 HIPPOSIL POUR L'ARTHROSE DU CHEVAL
Osteoarthritis in horses, a disabling disease
Osteoarthritis in horses has the same symptoms and causes as in humans. The disease is caused by the destruction of bone cartilages in the joints, which makes movement and movement particularly tedious. The animal becomes nervous, reluctant to move, and sometimes simply refuses to move the affected limb, which is normal since any attempt can cause severe pain. In addition, the resulting inflammation can sometimes cause fever in animals. The diagnosis should be made with a therapist or veterinarian.
However, it is possible to help your horse by giving it medication to relieve pain and to stop the progression of the condition. Natural remedies are recommended as they are less dangerous for the health of the animal. Nevertheless, prevention remains the best remedy for osteoarthritis in horses.
An effective natural treatment to cure osteoarthritis in your horse
Like humans, it often happens that the horse suffers from osteoarthritis. Very stressed during its existence, in particular for racehorses, the musculoskeletal system of the animal is subjected to strong pressures which destroy the cartilage of the joints.
Causing painful inflammatory reactions, this progressive pathology is chronic and irreversible. However, it is possible to alleviate its manifestations and help restore the degenerating tissues.
The treatment designed by Labo Demeter is 100% natural and dedicated to the horse and its specific diseases, in particular those which hamper its locomotion (joint, tendon, ligament, bone and muscle damage). Composed of organic silicon, Harpagophytum and spirulina, it is non-aggressive and very effective, even for horses still in competition to which it is administered as a preventive measure without violating the rules on doping. In addition, the presence of probiotic flora improves its general condition through digestive regulation.
Labo Demeter, the specialist in natural care against osteoarthritis in horses
At Labo Demeter, our goal is as much to offer an alternative to chemical drugs as to maintain the well-being and health of your leggy companions. This is why our entire wide range of herbal medicine products only involve natural compounds with recognized benefits and without side effects. They have also been subjected to numerous tests in a veterinary setting before approval.
Visit our site to discover natural anti-inflammatory drugs intended for osteoarthritis in horses, but also care against dermatoses in dogs and cats, dewormers and other anti-parasitic products, immune system stimulants and other preparations in animal parapharmacy.
In addition to our current solutions, we are continuing our research and development efforts to manage more and more ailments and improve the longevity of your animals.