Rheumatism in horses is a disease of the joints which can severely handicap the animal. It can be managed with medicines of natural origin. If you are looking for products of this type, at Labo Demeter you will find various remedies for pets made with 100% natural ingredients.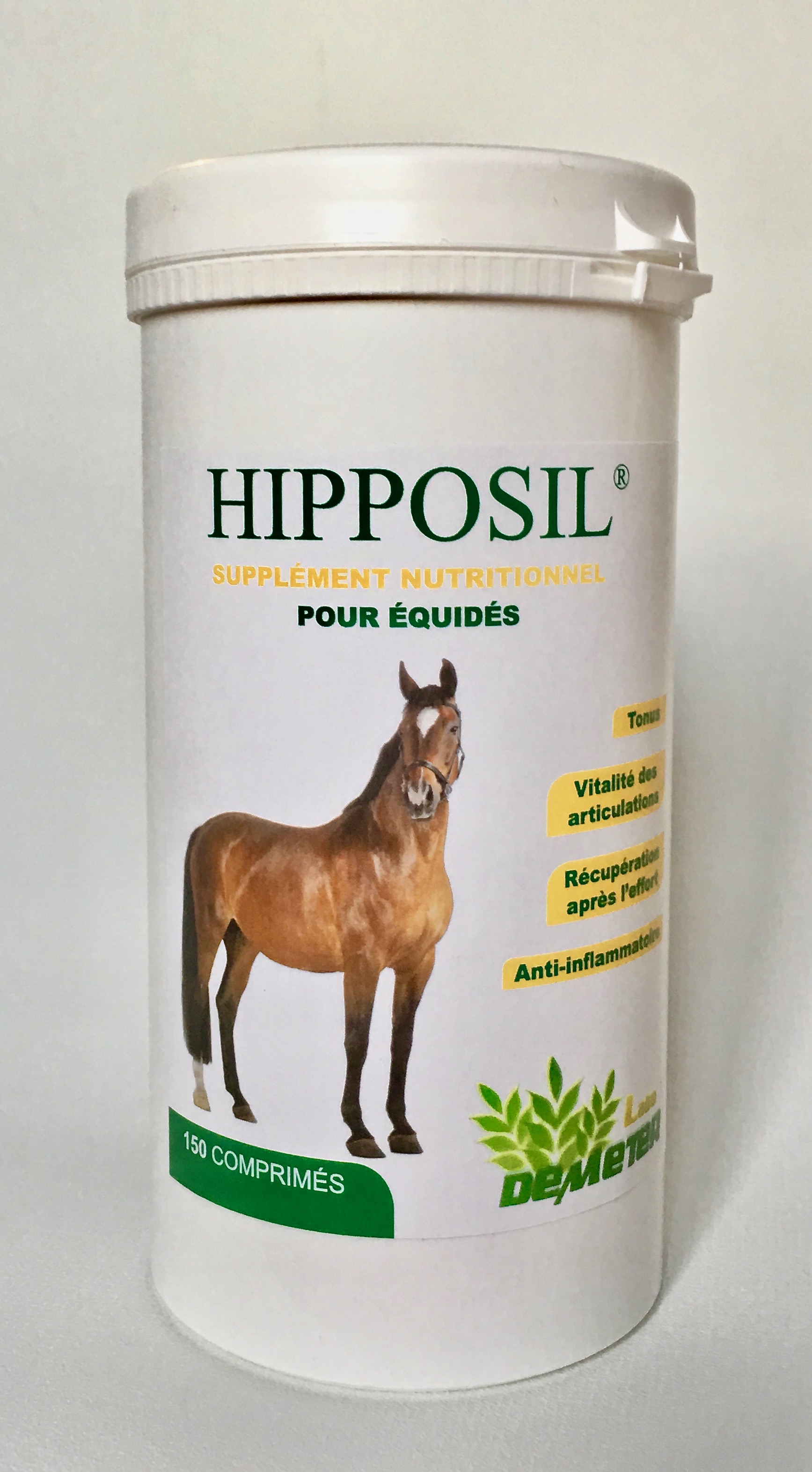 Hipposil pour les rhumatismes du cheval
How does rheumatism manifest in horses?
Rheumatism in horses sets in over the years. It is very rare, but not impossible, for it to come on suddenly, so it is not always easy to spot this disease before it causes real concern to the animal.
As painful as it is crippling, this joint condition can present with various symptoms that can appear gradually. Most of the time, a horse suffering from rheumatism will show stiffness in the affected limbs and swelling in the diseased joints. Of course, he will limp more or less or simply refuse to move the limb since the pain can be particularly severe.
However, since other diseases may present with the same symptoms, it is always recommended to seek the expertise of an animal health professional to confirm the diagnosis. You can contact a veterinarian or a qualified naturopath. They will be able to recommend the treatment suited to your pet's case.
Treatment of joint problems in equines
In addition to anti-inflammatory drugs and analgesics prescribed by the veterinarian, natural care products can be used to treat rheumatism in horses. In principle, these are nutritional supplements prepared with minerals, microorganisms with beneficial effects on the metabolic process and plant extracts.
The active ingredients contained in these preparations repair the collagen fibers of the joints and tendons. These ingredients are a source of vitamins, amino acids and essential trace elements, and are also known for their analgesic effects.
This type of remedy can replace anti-inflammatory products prohibited in doping. To strengthen its actions, you can use a gel ointment based on natural products that does not contravene anti-doping regulations. When applied locally, this balm contributes to the prevention and alleviation of acute or chronic joint pain.
Labo Demeter offers natural remedies to treat rheumatism in horses
Passionate about natural medicine, we have developed a food supplement for equines suffering from osteoarthritis, lameness, tendonitis and laminitis. Known as "Hipposil", this product contains exclusively natural ingredients:
- Harpagophytum, a plant known for its analgesic effects
- Spirulina, an algae rich in amino acids and essential trace elements
- Silicon, an essential mineral in the meshing and repair of joint and tendon collagen fibers
- The probiotic flora, facilitating the assimilation of nutritional elements, these microorganisms are also a source of B vitamins.
For external use, we offer "Silahorse", a gel ointment that can be used as an adjunct to the nutritional supplement. This remedy can be used in massage, under bandage or under dressing. This natural remedy is composed of Aloe Vera, Symphytum Officinialis, marine collagen, hyaluronic acid, and organic silicon.