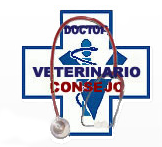 Our veterinarian is there to advise you on the use of our complementary products, he cannot replace a physical examination by a veterinarian.
Please do not send us requests if they do not relate to the use of Labo Demeter products.
Veto advice - Labo Demeter
Veto advice by Labo Demeter is the assurance of receiving personalized recommendations according to the breed and physical constitution of your pet. We favor gentle plant-based solutions without side effects for animals!
The benefits of herbal medicine for your pet
Natural prescriptions, based on elements like organic silicon, are known to be often as effective as traditional pharmaceutical drugs. Labo Demeter is aware of this and does everything in its power to treat your animal in the best possible way in order to fully promote its well-being on a daily basis. Herbal medicine is full of advantages for your hairball! By using it you considerably limit the restrictive or even harmful side effects for your dog, cat or horse. Our team makes every effort to create healthy solutions based on excipients that integrate perfectly into their diet.
Veterinary advice by a qualified professional
Through our section Veto-advice by Labo Demeter, we are committed to offering you effective and natural solutions, perfectly adapted to the general condition of your four-legged companion. Throughout its existence, it may encounter some more or less serious ailments or problems. Digestive disorders, dermatitis or even a weakened immune system are common in animals. Our advice and testimonial on phytotherapy for animals will guide you towards complete preparations that are compatible with their diet. If necessary, we have tailor-made treatments for proven results over the long term. Since 2004, we have successfully treated a large number of animals in this way, as can be seen from the testimonials on our site!
Demeter laboratory for the well-being of your animal
Professional veterinary advice is essential before administering any medication to your hairball. Our team of passionate experts is responsive and available throughout the year! In order to find the remedy you need, we provide you with a form to complete above. This will allow us to get back to you as soon as possible and above all to better target the condition of your animal and its problems. Our goal is to heal naturally while maximizing comfort!