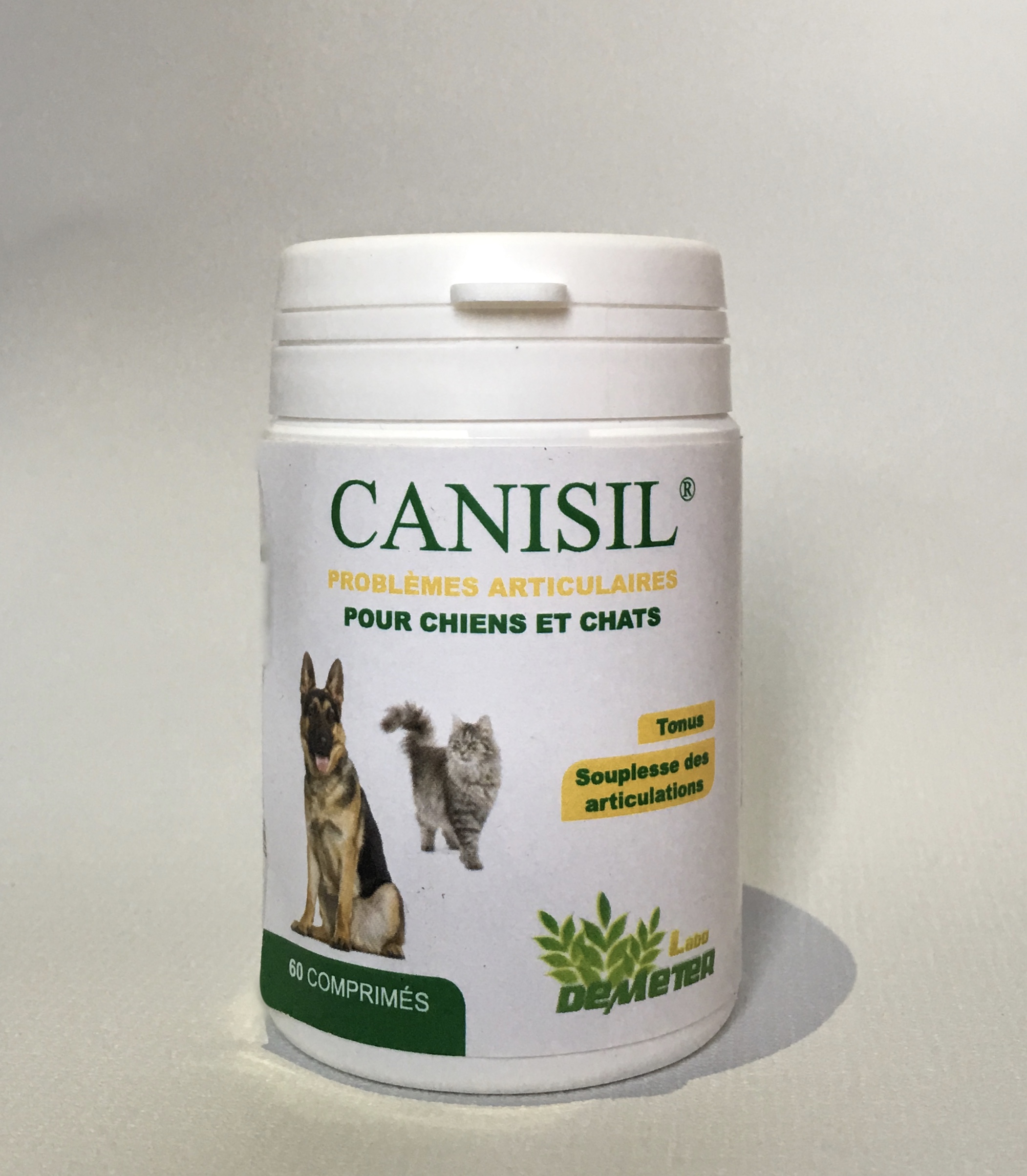 CANISIL NATURAL ANTI-INFLAMMATORY FOR DOGS
Solutions to take care of our elderly pets
In the lives of our canine friends, when it comes to old age, they can have joint pain. It is well known that the lifespan of these animals, which we domesticated a long time ago, is much shorter than that of humans. Therefore, it is important that we treat them for their ailments and try to eliminate anything that can affect their health. Many of us want to ensure the well-being of our pets by taking care to relieve the inflammation in the joints to which they can be prone over the years. There are several types of products that have been developed over time to relieve our animals of these nuisances. However, it is well known that this type of dog anti-inflammatory drug contains chemical components.
A natural remedy for inflammation of the articular cartilages
At Labo Demeter, we know how phytotherapy is attracting more and more people in Europe and elsewhere. We are more inclined to turn to nature, our first ally when it comes to treating our illnesses and other ailments. Our team designs and distributes several products, such as the natural anti-inflammatory for dogs, to provide your animals with the benefits of nature. We are constantly innovating in herbal medicine preparations by experimenting with new elements. Among our solutions designed to bring relief to your pet, we offer food supplements based on organic silicon. This element has the advantage of acting on the body of these animals and soothes ailments that can affect their joint cartilages. Find out more about our anti-inflammatory CANISIL for dogs on our website!